Kamakshi is well equipped with a team of dedicated medical and Para-medical professionals who are devoted to taking care of patients round the clock on all 365 days selflessly. As we also very well realize that there is a rapid advancement in the field of medicine, we have ensured and housed all the latest equipment and instruments at the hospital, with the increasing flow of patients growing by the day. Hence, we have even necessitated the addition of more beds and extended built-up area to house them all comfortably and through outreach to developing better collaborations. Our staff will continue to expand their services with quality and safety that will constantly be improvised and advanced.
To serve with Respect, Integrity and Compassion
Compassion and Healthcare  – To provide quality healthcare to the needy at affordable costs.
We honour the dignity, individuality and rights of everyone.
Kamakshi Hospital, a unit of B.S.M.S. Trust (Regd) was established in the year 1973, by Mysuru based Philanthropists Late. Sri. Madhava Shenoi and Late. Smt. Sulochana Madhava Shenoi with the basic facilities provided, like, General Medicine, Surgery, OBG, Paediatrics, for the benefit of those in need of medical aid at affordable expenses. Gradually it was developed over the years with better facilities, with innumerable faculties added. It has now reached the 44th year of its establishment.
The beauty and significance of charity is at all times glorified by people across the globe irrespective of the religion, caste or creed as, when charity is done with a sense of commitment to human values, it's not just elicits smiles among poor and needy, but also ensures the donor's proximity to Almighty and their well being.
The Founders of Kamakshi Hospital, Mysuru – Late. Sri. Bantval Madhava Shenoi and  Late. Smt. Sulochana Madhava Shenoi are one such great Humanitarian couple, who have set a wonderful example of charity and kindness, apart from having left back a series of Institutions serving for the cause of 
humanity in the form of education, health and social development. One among the many such Institutions is Kamakshi Hospital, which came into in the year 1973 with the sole aim of providing medical aid to the needy at affordable costs. Today, 43 years down the lane since its establishment, we are proud to say that the hospital holds an unblemished record of sustained growth in all the associated fields. The great ideas and motto set by Late. Madhava Shenoi and Sulochana Madhava Shenoi are being efficiently carried forward by their kith and kin with the single-mindedness of fulfilling their predecessors' dreams.
We remember fondly and are grateful to the services rendered by our Founder Trustees,
Late. Sri. M. Govind Rao, Late. Sri. M. Janardhan Rao and Late. Sri. M. Ananda Rao,
Late. Shri. M. Vinod Rao & Late. Sri. M. Arun Shenoy
Late. Sri. M. Govinda Rao
Late. Sri. M. Janardhan Rao
Late. Sri. M. Ananda Rao
Late. Sri. M. Vinod Rao
Late. Sri. M. Arun Shenoy
Mr. Mahesh Shenoy is the grandson of the hospital Founders' Late. Sri. Madhava Shenoi and Late. Smt. Sulochana Madhava Shenoi and the Managing Trustee of Kamakshi Hospital since the last six years. Strongly dedicated towards abiding by the hospital's motto, he continually engages himself in all the hospital and Trust related activities, apart from planning and implementing new ventures and endeavors for the betterment of the community.  Our Managing Trustee, Sri. Mahesh Shenoy, a dynamic and enterprising young man from the present generation is an ambitious individual with a service oriented attitude. He is a prominent businessman who is running several hospitality services in the name of Young Island at Bangalore, Mysore and Coorg. He runs a real estate enterprise in the name of Horizon Estates. He is currently the President of the Gouda Saraswath Brahmin Samaj and a Trustee of MAHAN. With the hope of extending our valuable services to a larger community, he started the Kamakshi Hospital Unit- II at J. P. Nagar which opened its doors in June 2019.
Son of the Founders' Late. Sri. Madhava Shenoi and Late. Smt. Sulochana Madhava Shenoi, Sri. Vishwanath Rao has been the Treasurer of Kamakshi hospital since 2012, for he perfectly suits the bill of a Treasurer, with utmost accuracy in the areas of accounts and finances. He has served as the Managing Trustee from December 1982 to December 2002.
Dr K.R. Kamath is the Administrator of the hospital. The 75 year old learned General Practitioner who holds a degree in Medicine from the prestigious Mysore Medical College is known for his managerial  and disciplinary skills and believes in upholding the Institute's values, because of which he has remained the hospital's Administrator since its inception.
Dr. C. Umesh Kamath is our Medical superintendent since 1998. The senior practitioner is a Rotarian under who aegis the hospital has been receiving an extended support from charitable organizations such as the Rotary Club. An energetic man known for his communication abilities, he ensures that the Rotary Club continues to be associated with us in all our ongoing health care related activities. 
General Manager of Kamakshi Hospital since 1976, Mr. Prasanna Kumar is a science graduate from Mysuru, who has witnessed the hospital's evolution for the last 44 years and positively supported its growth and development with his fine skills of management. 
Sri. M. Mahesh Shenoy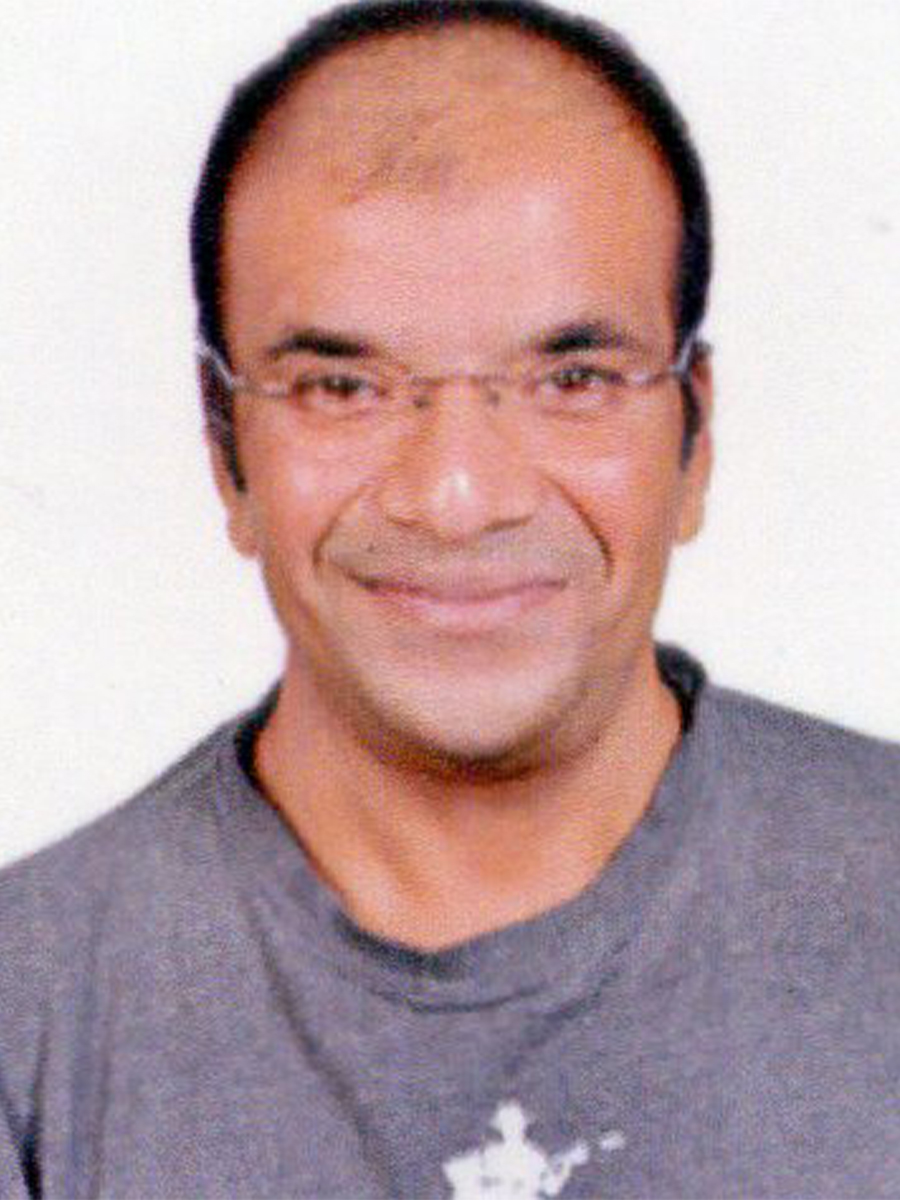 Sri. M. Ashok Shenoy
(Joint Managing Trustee)
Sri. Shankar Narayan Shenoy
Sri. M. Suresh Rao
Sri. M. Jagannath Shenoy
Sri. M. Gopinath Shenoy
Sri. M. Manoj Shenoy
Sri. M. Gajanana Shenoy